Welcome to Natural Elements Sea Moss
Here at Natural Elements Sea Moss, we value customer service and customer satisfaction. We strive to be your #1 place to go to when you are looking for the best quaility products and information to help you on your sea moss journey.
The Story Of Sea Moss
Sea Moss is a species of algae that grows abundantly along the rocky parts of the Atlantic coast of Europe and North America.

Sea Moss is a superfood that has so many amazing properties. It has 92 minerals out of 102 that the body needs! ❤️
Some are Iron, protein, magnesium, zinc, fiber and so much more!

It is Anti-Viral, Anti-Inflammatory, Anti-Fungal, Anti-Aging and Great for weighloss, detoxing, balances metabolism, eliminate water retention, and great for engery.

Best way to consume SEA MOSS is to mix it into beverages/foods. It has a slight Ocean smell but it's tasteless and the smell doesn't affect your food or drinks.

It can be used for hair moisturizing, hair growth, scalp treatments for psoriasis and others. It can be used as a facial mask as an anti aging product because it produces collagen.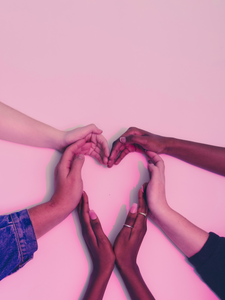 We Care About You!
It is very important to us that our customers are well informed. We want to make sure you are knowledgeable on how to take care of your Seamoss. We help get you started and help you think about how to consume sea moss with a purpose, along with some tips and tricks on how to implement it into your life. We have provide each costumer with a personalize PDF that will help you get started!! 🙌🏽 💪🏾
12oz Mango 🥭 Sea Moss Gel (PRIORITY EXPRESS SHIPPING /PICK UP/LOCAL DELIVERY ONLY)
This product will only be shipped priority express. 
For Pick up or local delivery only: please place your order 1day in advance 🙏🏽 ❤️
🥭 Mango Sea Moss Gel is great for all ages! Rich in 🥭 flavor! and Still jam-packed with vitamins and minerals just like our plain sea moss gel.    

Ingredients: Chondrus crispus sea moss, fresh key lime, alkaline water, organic mango, Dates, vitamin C, organic maple syrup. (no preservatives)

🥭 Sea Moss has 92mineral out of 102 that the body needs. 
🥭 It has so many amazing properties. It contains Zinc, Protein, Calcium, Iodine, Vitamins A,C,E,K,B,B12, Magnesium, Sodium Phosphate, Enzymes, Amino Acids Chlorophyll, and More!
🥭 Good for 9days or longer


We provide our Sea Moss Gel in Plastic Food Grade pouches
Sea Moss is a superfood that has so many amazing properties. It has 92 minerals out of 102 that the body needs! ❤️
Some are Iron, protein, magnesium, zinc, fiber and so much more! It is Anti-Viral, Anti-Inflammatory, Anti-Fungal, Anti-Aging, and Great for weight loss, detoxing, balancing metabolism, eliminating water retention, and great for energy.
Here is a list of benefits just to name a few. 
1. Rid the Body of Mucus
2. Thyroid Support
3. Digestive Health
4. Mood Enhancement
5. Sexual Health and Fertility
6. Weight Loss
7. Packed with Essential Nutrients
8. Anemia Relief
9. Improve Joint Health
10. Speed recovery after surgery
11. Prevent Radiation Poisoning
SHOP NOW
customer reviews
Love the packaging and the very informative PDF that was sent to me with the sea moss. Once I tasted it, I knew that was it. There preparation process was explained to me and I loved it even more. I look forward to doing business with Natural Elementals Sea Moss again. Thank you very much. 👍🏽

CHRIS ARIAS
The benefits of this product are amazing! Trust and believe you will not be disappointed, but rather coming back for more. The owner is very knowledgeable and informative about her product for those who are unfamiliar.

Stacey Besse
The most professional and amazing service. Everything is on point from the sea-moss which is made with alkaline water, down to the packaging and the swiftness with which all orders are handled. The sea-moss cleanse is so good for you and Alexis really helps you understand how to efficiently use sea-moss and all the benefits. Offered in many different sizes for all your needs.

Junelsi Frias
Alexis was very helpful. I was very happy for the education and with the speedy delivery of my moss!!
Will purchase again, great quality moss by the way which was a concern for me!

Nati Chun
I HIGHLY RECOMMEND THE PRODUCT OF NATURAL ELEMENTS SEAMOSS.
IT'S A VERY NATURAL PRODUCT, WITH NO CHEMICAL PRODUCT ALL NATURAL. I USED TO USE NAME BRAND PRODUCTS THAT NEVER WORK AT ALL. NATURAL ELEMENTS SEAMOSS HELPS MORE THAN LOSING WEIGHT. IT ALSO HELP YOUR IMMUNE SYSTEM, HEALTH PROBLEM AND IT CLEAR SKIN. HONESTLY IT'S THE BEST.

Tanisha Spencer
Not to much people are familiar with the minerals and properties in Seamoss. I m so happy that Natural Elements delivers. I am impressed by the professionalism, and sense of urgency with door service. ESPECIALLY NOW. Most of all its extremely important and comforting to know that all my questions and concerns could be addressed concerning Seamos . Thank u sooo much!!! I will definitely purchase again! And refer errrrbody as well

telleshia hendrickson
Love these ppl !!!! Will do business with them again!!! "If you don't moss it's your loss"!!! Thanks !!    

Rob C
Location
Our location is for curbside scheduled pick-up orders only. Please click on links below for more info on our pick-up and local delivery protocols
Customer Service Hours
Monday-Saturday
10am-8:30pm
Sunday 10am-5pm
All pick-up orders must be scheduled. Our Pickup hours vary on a daily basis. We ask that you call or text at 646-389-6008 to check-in on available pick up hours.
We offer curbside pick-up only
2180 Holland ave. 
Bronx, NY 10462
Local Delivery orders
Deliveries must be placed online only and at least the night before for next day delivery.
Please click on Local Delivery For additional info.